What you Need to Know About WACE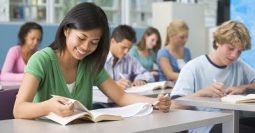 The Western Australian Certificate of Education (WACE) is administered by the School Curriculum and Standards Authority. There are 55 accredited WACE courses.
The WACE provides multiple pathways to University, TAFE, other training organizations and employment. It is recognized nationally.
The structure of the certification enables students to do a broader range of subjects than in the past.
Students must complete at least 20 units, of which at least 10 must be from WACE/ATAR courses.  The 20 units must include at least 4 units from English, Literature and/or EALD and one pair of units from each of list A (Arts/language/social science) and List B (Maths/Science/Technology).
A student's WACE course score combines school marks with their examination mark.
For more information go to https://www.scsa.wa.edu.au and view the WACE handbook and the Year 12 Information Handbook.
Changes to WACE in 2016 will mean students will also need to meet a satisfactory standard of literacy and numeracy according to their Year 9 NAPLAN result or OLNA test score.
Useful resources for exam preparation
The syllabus for all WACE courses  can be found at https://www.scsa.wa.edu.au
Examiners' reports for each subject which provide feedback on the previous year's examination.
Previous exam papers.  The last six years' exams are published in a convenient format, known as Creelman Exam Questions, published by Academic Task Force.
Australian Tertiary Admission Rank (ATAR)
Entrance to public universities in WA is based on a ranking process.  Places in university courses are offered based on a student's ATAR.
A student's ATAR is calculated by the Tertiary Institutions Service Centre (TISC) from the results provided to it by the Curriculum Council.  This result is used to rank a student for admission to various University courses.  For more information go the the TISC website: www.tisc.edu.au
Western Australian University Links
At Academic Group, our Education Consultants are available to help parents and students who would like additional support to achieve a good ATAR.
We can answer your questions about ATAR and provide information about the support that is available throughout the year.
Academic Task Force Holiday Revision Programs are for students wanting revision of their ATAR subjects and review of topics in preparation for exams.
Students will increase their understanding, receive fresh insights and gain intensive revision of their subject in a time-effective manner.
The program is ideal for students who want to review their course content, work through practice exam style questions and gain feedback from our experienced teachers on how to improve their work.