Understanding ATAR – Important Changes to Year 11 and 12 Courses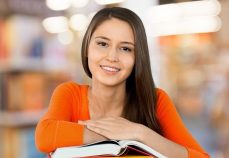 Does your child need help with their ATAR courses?
There were many changes to year 11 and 12 courses in 2016.
The curriculum taught to our students has undergone major reform. The former WACE courses (1AB, 2AB, 2CD, 3AB, 3CD) that were been taught in Year 11 and 12 since 2008 have now been replaced by distinct Year 11 and Year 12 ATAR subjects.
ATAR stands for Australian Tertiary Admissions Rank. ATAR courses have been written in line with the Australian Curriculum, adopted and adapted for the WA education system.
What does this mean for your child?
This means the courses taught and what students will be examined on in Year 11 and 12 will be very different to the former WACE curriculum.
From 2016, Year 12 students will sit ATAR course examinations to get a WACE (Western Australian Certificate of Education) and to achieve an ATAR (Australian Tertiary Admissions Ranking).
Students will also need to have achieve a 'C Grade' in at least 14 ATAR units in Year 11 and 12.
To attain an ATAR to go onto University studies, students must study at least four ATAR courses each year. Their results will be ranked against other students to give  a ranking for University entrance.
What can you do to help your child?
Before students start Year 11 or 12, it is appropriate that they review their success in the courses they studied during the year to decide if any changes or support is required prior to commencing Year 11 or 12.
At Academic Group, our Education Consultants are available to help parents and students who would like additional support to achieve a good ATAR.
We can answer your questions about ATAR and provide information about the support that is available throughout the year.
ATAR Head Start courses are available in January for students who wish to gain an overview of the new ATAR syllabus for their subjects.
Students will be taught by an experienced ATAR specialist who will preview important course concepts. Head Start courses will provide your child a head start in their units prior to the start of the school year.
These courses are excellent if your child struggled this year or if you want them to be prepared for the year ahead.
The Head Start courses will provide the best preparation to start the year with confidence.
The Head Start program is also an excellent refresher for students who have commenced the year's work in Term 4.