ATAR Master Classes

Master Classes are designed for students aspiring to get top grades and are available in class at our Applecross Office, Perth Modern School and online via Zoom.
Each week, our specialist ATAR teachers will put you through your paces, explaining each syllabus topic in-depth as you practice challenging exam-style questions in preparation for exams.
Master Class teachers have a wealth of experience and knowledge to enrich students' understanding of their ATAR courses. The objective is to maximise students' success and motivate students to achieve their subject and ATAR goals.
Enrol in 3 or more Master Class subjects and get 10% off
Top Teachers.  Top Resources.  Great Interaction.  Same Great Value
Our Master Classes will:
          ✔ Inspire success with expert teaching by subject specialists
          ✔ Work through exam questions
          ✔ Suggest exam tips and hints to maximise exam marks
          ✔ Polish performance
          ✔ Be a valuable supplement to the learning from school
          ✔ Offer fresh insights into subject concepts
✔ ENGLISH MASTER CLASSES: Where a student is at risk of not gaining University entrance because of low English results, we offer a Master Class that covers practical strategies for students that will greatly improve their marks.
MASTER CLASS PRESENTERS
at APPLECROSS
DIRK GILDENHUYS (Year 11 Mathematics) Dirk is a passionate and highly experienced teacher and Maths textbook author. He has been voted Teacher of the Year by students on more than one occasion. His teaching style is popular with students with his ability to explain complex concepts in an easy-to-understand way for students.
DR KIRSTEN LAMBERT (Year 11 & 12 English and Literature) A lively and engaging teacher, author and exam writer who uses practical and theoretical approaches to explore texts and to unpack syllabus concepts and exams for students.
DR O.T. LEE (Year 12 Mathematics): Dr Lee is one of our most in-demand teachers with a cult following. An exceptional teacher and author of numerous ATAR Maths textbooks and revision guides which are widely used in WA schools. He is an examination writer and marker and his students consistently achieve outstanding results.
ROBERT HEPBURN (Year 11 & 12 Chemistry and Physics and Year 10 Maths and Science): Mr Hepburn is a charismatic teacher with combined degrees in Quantum Physics and Civil Engineering. His students consistently achieve excellent results.
MASTER CLASS PRESENTERS
at PERTH MODERN SCHOOL
DR. GREGORY HINE (Year 11 & 12 Maths Specialist): Dr Gregory Hine is a highly experienced teacher and the author of several Mathematics books. Dr Hine has an engaging teaching style with the ability to provide clear and comprehensible explanations and is renowned for providing challenging ATAR-style questions to prepare students for exams.
IRSTEN LAMBERT (Year 11 & 12 English and Literature): (see Applecross).
EMMA DOWNBOROUGH (Year 11 & 12 Chemistry): Emma is a highly qualified and incredibly talented teacher. She's one of our most popular teachers. Emma has an engaging teaching style and the ability to explain key course concepts clearly, focusing on targeted exam preparation, strategies and problem-solving methods to boost exam performance.
ROBERT HEPBURN – (Year 11 & 12 Physics, Maths Methods and Year 12 Maths Applications): (See Applecross).
MASTER CLASS PRESENTERS
ONLINE via Zoom
DR KIRSTEN LAMBERT (Year 11 & 12 English & Literature): (see Applecross)
DR. GREGORY HINE (Year 12 Maths Applications, Methods and Specialist): (see Perth Modern School)
ROBERT HEPBURN (Year 11 & 12 Physics & Chemistry) (See Applecross)
SUSAN FAHEY (Year 11 & 12 Human Biology and Year 12 Biology) – Susan has an extensive resume including a Bachelor of Science and a Master of Teaching.  He is a dedicated, passionate, and innovative educator who has quickly become a favourite with our students. He consistently provides challenging and engaging learning experiences for his students.
LISA KNIGHT (Year 12 Psychology) – Lisa is a skilled teacher with over 20 years of experience in the primary to tertiary sectors. Lisa has been delivering ATAR Psychology workshops for numerous years which is complimented by extensive WACE marking experience. Lisa's style is interactive and supportive with student needs central to learning sessions.  Lisa strives to nurture the academic success of students through exposure to carefully curated course material, challenging learning experiences and focused exam preparation.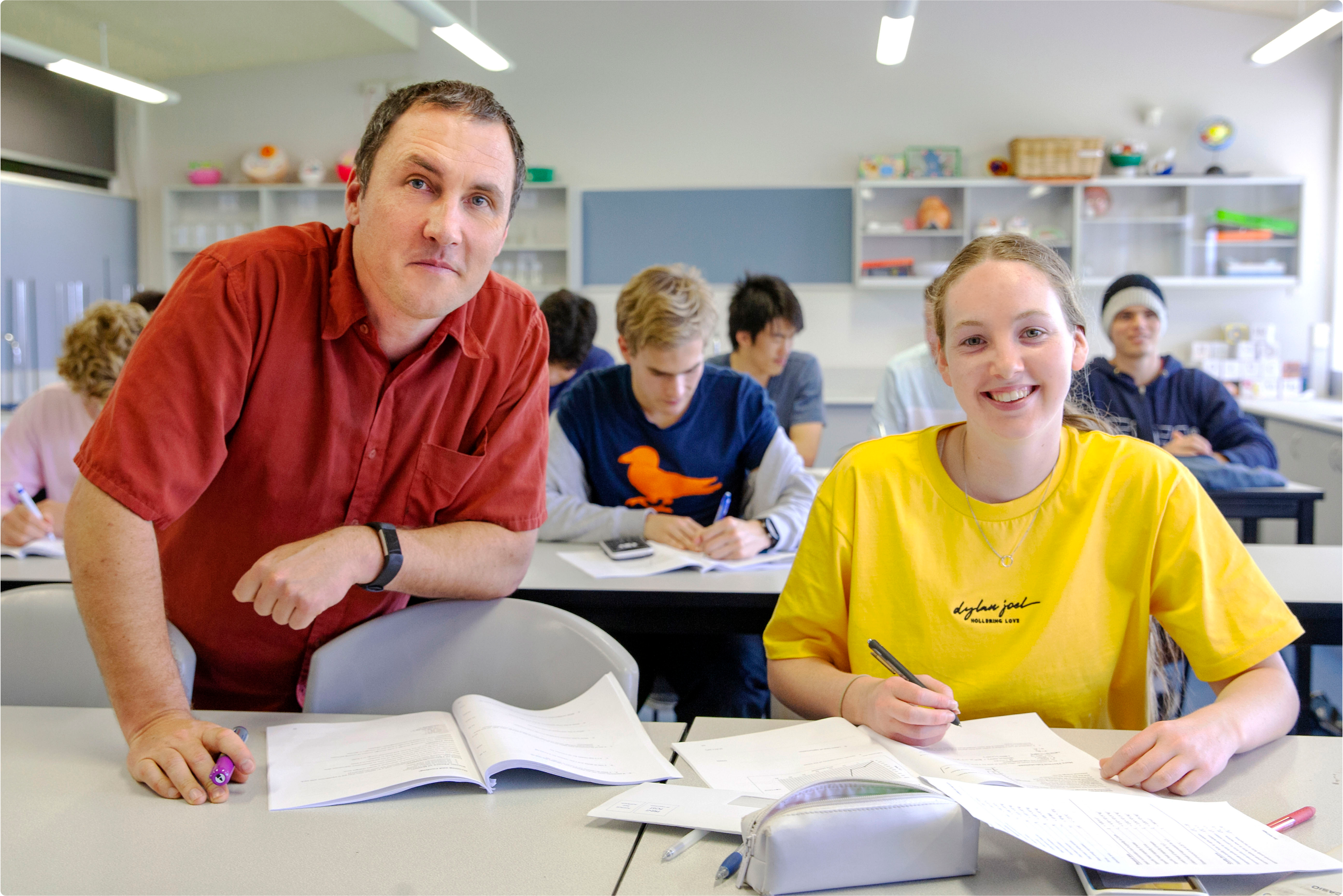 5 Reasons to Enrol in
Master Classes
1. In-depth explanations and examples with time to practice questions
2. Receive individual feedback and expert coaching from an ATAR subject specialist teacher
3. Extension of the teaching that takes place in schools
4. Revision of difficult concepts, fresh insight into subject content
5. Quality teaching in small classes designed to maximise students' learning and marks
Course Fee :
Enrolment is by the term.

Class is equivalent to $75 per hour.

Enrol at any time during the term.