Year 10 Master Classes

If you're starting Year 10 and looking to excel and get top marks at school, we've launched Master Classes for Year 10 students in Maths, English, and Science.
You will learn from WA's top teachers, who will take you step-by-step through each syllabus topic while you practice advanced test and assessment questions in readiness for ATAR. Classes are designed specifically for students aspiring to get top grades and are available in class and online.
Master Classes offer an alternative to our Tuition as they are based on a weekly teaching program. Classes are open to students from all schools who wish to receive in-depth and extended teaching in their subjects.
Each week, you will get in-depth teaching of each topic, receive academic extension and coaching, and practise challenging exam-style questions.
Top Teachers.  Top Resources.  Great Interaction.  Great Value.
Our Master Classes will:
          ✔ Inspire success with expert teaching by subject specialists
          ✔ Work through exam questions
          ✔ Suggest exam tips and hints to maximise exam marks
          ✔ Polish performance
          ✔ Be a valuable supplement to the learning from school
          ✔ Offer fresh insights into subject concepts
MASTER CLASS PRESENTERS
at APPLECROSS
ROBERT HEPBURN (Year 10 Maths and Science): A highly experienced and charismatic teacher whose students achieve excellent results. Mr. Hepburn has a combined degree in Quantum Physics and Civil Engineering.
DR KIRSTEN LAMBERT (Year 10 English): A lively and engaging teacher, author and exam writer who uses practical and theoretical approaches to explore texts and to unpack syllabus concepts and exams for students.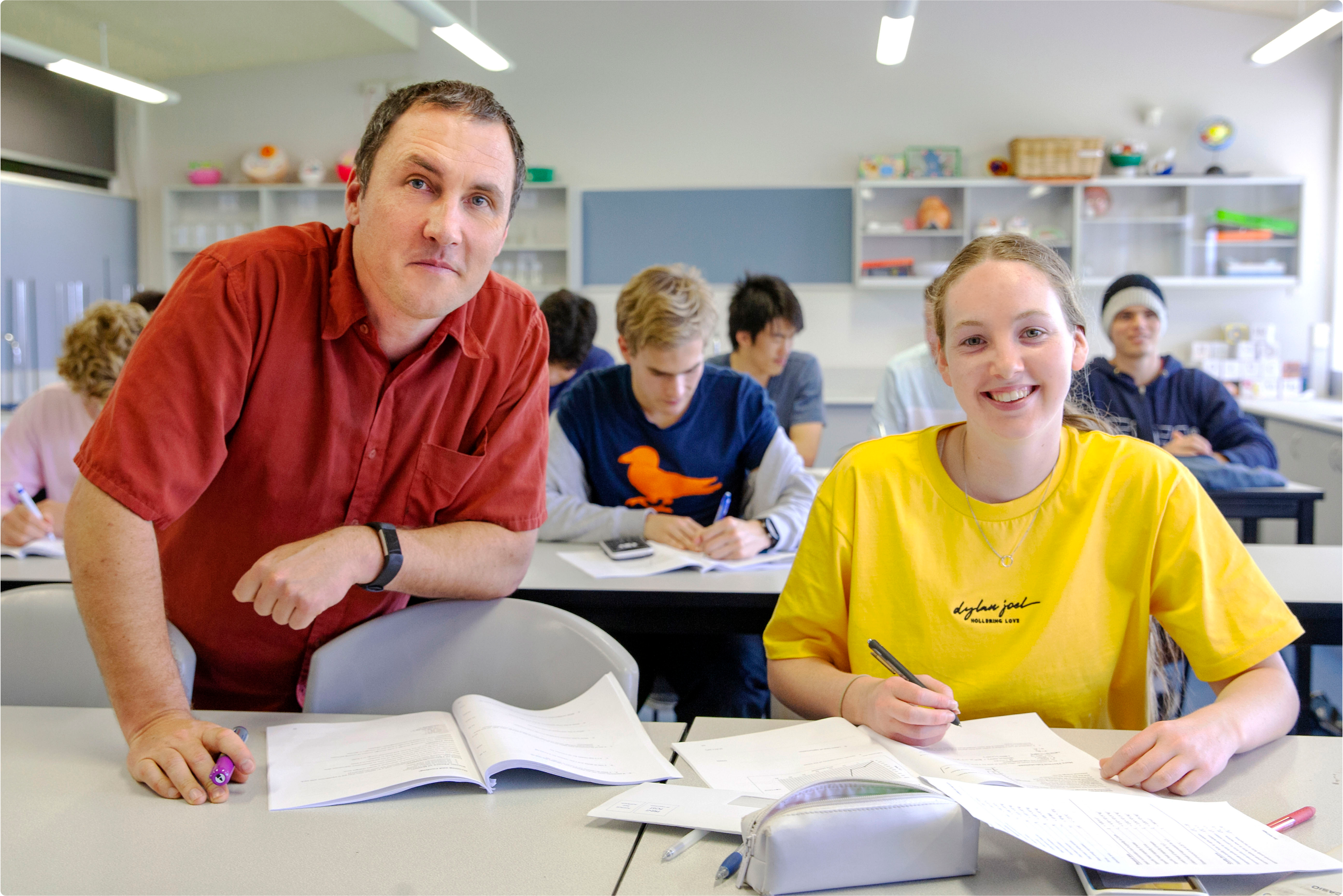 5 Reasons to Enrol in
Master Classes
1. In-depth explanations and examples with time to practice questions
2. Receive expert coaching from subject specialist teachers
3. Extension of the teaching that takes place in schools
4. Revision of difficult concepts, fresh insight into subject content
5. Quality teaching in small classes designed to maximise students' learning and marks
Course Fee :
Enrolment is by the term.

Class is equivalent to $75 per hour.

Enrol at any time during the term.