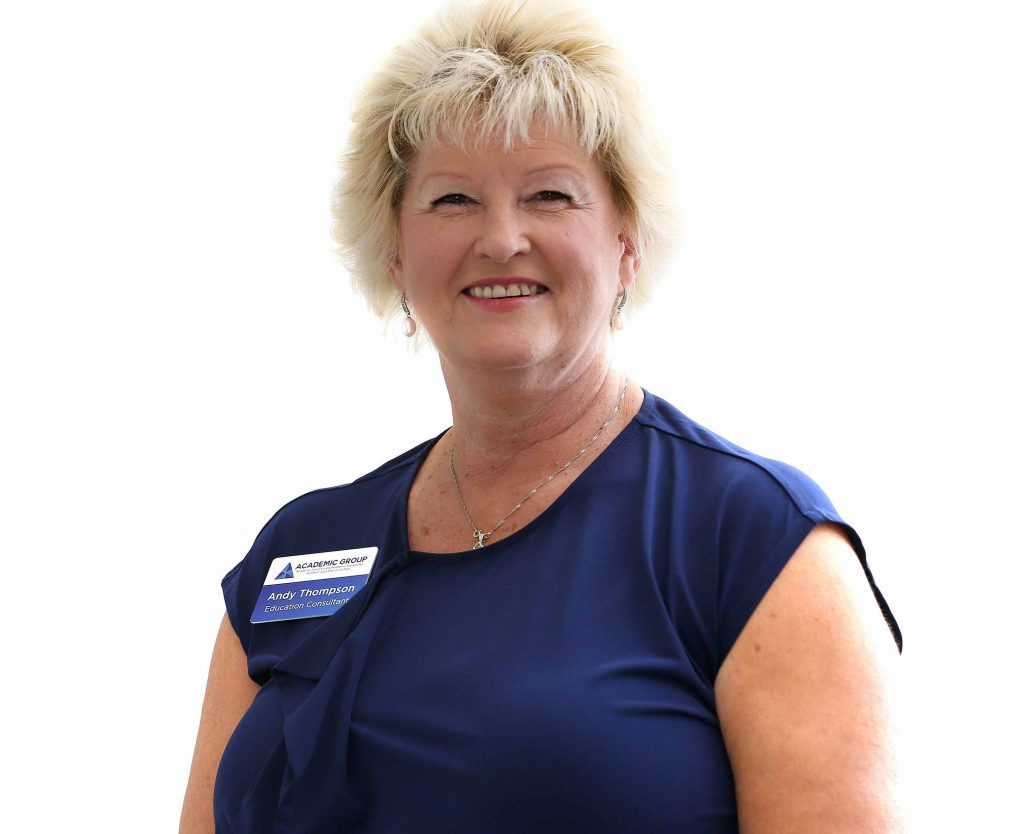 Andy Thompson
Education Mentor
As an Education Mentor, Andy is often the first point of contact for parents seeking advice about Academic Group. Andy started with Academic Group in 2013 and since then has been an integral part of the business advising parents and students on the right support, based on their individual needs. With her extensive knowledge of our services and experience, she is able to inform parents and students about the variety of programs and study resources we have available and suggest what might be most suitable for each student and family.
Along with her vast knowledge of Academic Group services, Andy possesses a natural caring and empathetic nature, has good listening skills and is genuinely interested in helping parents and students. Andy looks forward to speaking with parents to determine how we can best support their child to achieve success at school.
Before joining Academic Group, Andy was the owner of Stepping Out Pre-Kindy for 3 to 4-year-old children and owned a small textile business called Heartwarmers where she handmade and sold a selection of craft products.  Andy has exhibited and held workshops for the WA Quilters Association.
In her free time Andy continues to enjoy working with textiles, painting and photography as well as spending time with her two young grandsons.